What is hydrophobic coating?
A hydrophobic coating is a microscopically thin layer of nanoparticles which can be applied to surfaces and thus render them water-repellent. Water, dirt and other substances will simply roll off the surface, making it much easier to keep it clean.
Hydrophobic coatings are a form of nanotechnology that is used in many industries. It can be applied to improve a varied range of products and materials, such as textiles, building materials, furniture and more.
Sinograce Chemical's nano coating series are created based on unremitting efforts.Nano coatings has the following advantages: well-chosen materials, reasonable design, stable performance, excellent quality, and affordable price. Such a product is up to the market demand.Sinograce Chemical has a complete and mature service team to provide excellent services for customers and seek mutual benefit with them.
How is a hydrophobic coating applied?
There are several different ways to use a durable water repellent. Spray-on and wipe-on solutions are mostly used for the consumer market. The chemical ingredients can also be added to a material or product before, during or after production. Sinograce Chemical offers the right solution for every situation. From ready-made products to concentrates or raw-materials: you can add our hydrophobic coating whenever it best fits your needs.
Where can a hydrophobic coating be used?
Durable water repellent offers many advantages for surfaces and products of all kinds. It can be used in the following industries and work fields:
Architecture/construction: Outdoors or indoors – a hydrophobic coating can be used in both domains. Keep synthetic, metallic and other building materials clean and safe from corrosion by applying a durable water repellent.
Health- and food-industry: Keeping high-touch surfaces like doors, furniture and work-utensils clean is vital for the wellbeing of workers, patients and/or guests. Hydrophobic coating makes it easier to clean and disinfect, but can also keep germs and bacteria at bay. Sinograce Chemical offers special antimicrobial coating for use in the health- and food-industry.
Automotive industry: When it comes to hydrophobic coating, vehicles of all kinds offer many possibilities for application. A durable water repellent does not only keep cars, boats and planes safe from water and dirt, it also preserves the pristine look of a fresh paintjob and protects the surface from scratches, UV-rays and corrosion. Ceramic coating for car, boat, plane has become one of the most widespread uses of nano protection.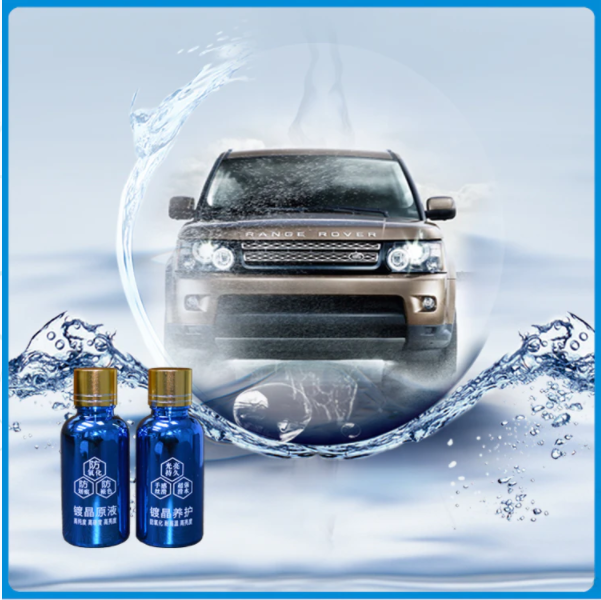 Textiles: So called sustainable textiles are made to repel water and dirt. Workwear, sportswear or everyday clothing – nanoCare offers durable water repellent for creating smart textiles that are made to last.
Sinograce Chemical is your specialist when it comes to ceramic coating and many other forms of hydrophobic coating. We offer solutions for any kind of surface and product. From spray-on to wipe-on, from concentrate to raw-material: nanoCare will provide you with a way to enhance your products, workenvironment and more with innovative nanotechnology.
Do you need help finding the right hydrophobic coating or do you want to learn more about our product line? Get in touch with our support team! We will be glad to help.