Disinfection has become a part of our daily routine be it at home, office or industries. The challenge is in using the correct disinfectant on the right surface with the recommended dilution and the quantity required on a monthly basis as it is a recurring process.
How to dilute?
Dilution is the first step that has to be followed correctly to achieve disinfection promised by the chemical manufacturer. If the dilution is less, proper disinfection would happen but it may react with the surface and leave undesirable changes.On the other hand if the dilution is more complete disinfection may not happen. Since disinfection is not one which we can evaluate with our naked eyes,there should be utmost care in dilution.
All Sinograce Chemical disinfectants ( Guard P60, Disinfectant cleaner. Disinfectant L30, Disinfetant L15) are in concentrated form and need dilution except for Sinograce Chemical L37 which can be applied directly. Dilution with water is the most convenient and economical way to use disinfectant and that's exactly what we recommend for Sinograce Chemical disinfectants. The dilution ratio is specified on the label of the product, for eg. if 1:50 is the dilution ratio it is 20ml of the product in 1 L of water. Depending on the quantity required you can have the product mixed.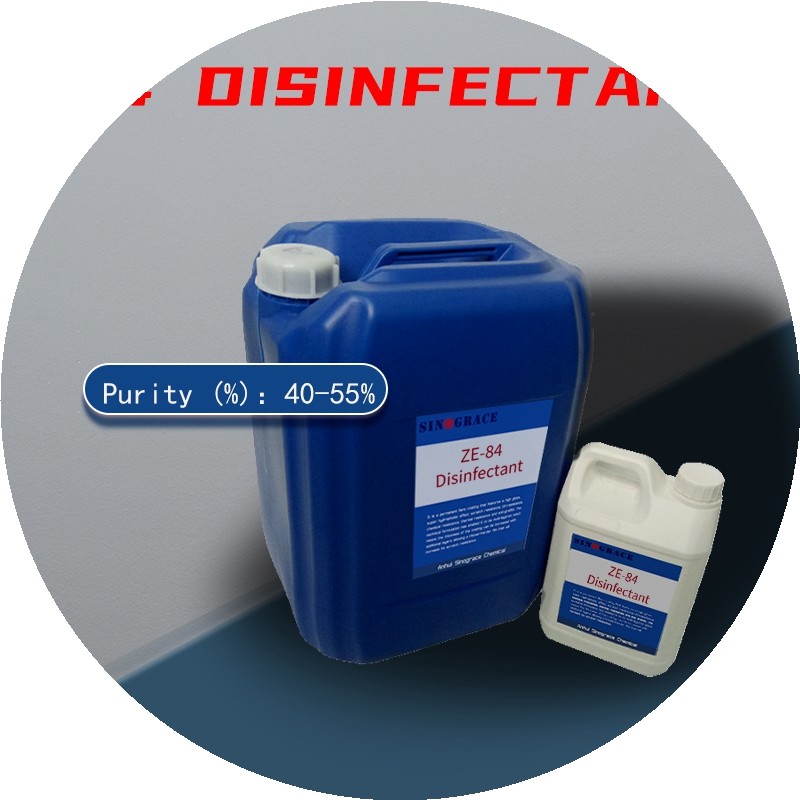 What is product requirement calculator?
Product requirement calculator is exclusively designed for calculating the quantity of various products required for disinfecting houses , industries, warehouses, offices etc. on a monthly basis.
The Product requirement calculator is exclusively designed for hassle free ordering of all Sinograce Chemical disinfectant products.
How to use it?
All you have to do is feed in details like the number of employees,number of vehicles,outdoor area ( in sq ft) etc. Once you fill in all the areas to be disinfected you will get a consolidated list of the disinfectant products and the quantity that would be required by you for a month.This is a convenience like no other and would keep you protected with complete disinfectant cleaner all through.
How useful is it?
The use of disinfectants is totally new to the community at large and there is a lot to be educated on.It is not anything similar to what we were doing earlier like cleaning. One has to take into account every area and disinfect, as leaving behind a space will not serve the purpose of disinfection. More over all surfaces cannot be disinfected with a single product as they are made of different material and require different disinfectants.To ease you, of all the confusion that disinfection demands the Disinfectant Requirement Calculator lets you fill in details of the places to be disinfected and gives you product suggestion and the quantity required, which solves all the tedious work.
Conclusion
When in unknown grounds its wise to trust the expert, and Sinograce Chemical gives you all what's needed for a germ free environment. Sinograce Chemical products are biodegradable and skin safe which gives all of us a chance to give back to nature and the disinfectant requirement calculator make things easier.